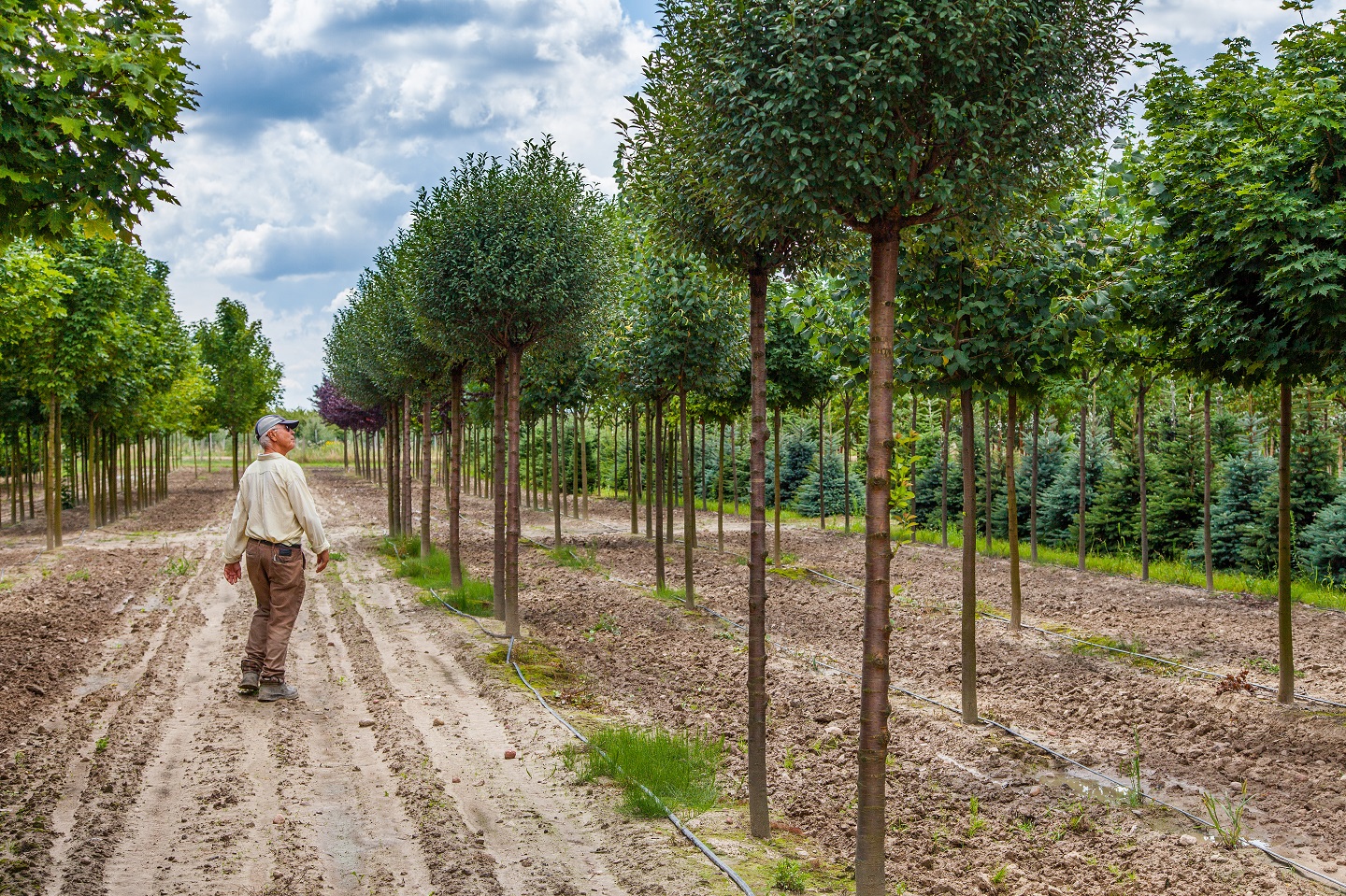 strong roots
are essential
Strong roots are essential – especially in gardening. The history of the Grąbczewski family nurseries dates back to 1936, when Leopold Grąbczewski started producing rose bushes. Already in 1939, his nursery supplied 200,000 rose bushes to the market. His post-war varieties: Irina, Camping, Mazowsze, Warszawa, Mieszko, Jantar were awarded at national and international rose competitions.
In the 1950s and 1960s, Leopold's wife, Jadwiga, became involved in the activities of the nurseries, which were then located in Dąbrówka near Warsaw.
A little later, in the early 1970s, their son took over the running of the company and introduced pioneering technology for the production of coniferous plants in containers. Jan Grąbczewski introduced many valuable varieties to the Polish nursery, which are still very popular today.
In the 1980s, Jan's brother, Jacek, joined the family business and expanded the company's product range to include deciduous shrubs. The mid-1990s were the time of moving the nurseries to Runów near Warsaw. Representatives of the third generation take over the reins: Wojciech (Jan's son) and Agnieszka (Jacek's daughter).
In 2000, we launched a wholesale point where customers professionally dealing with greenery can purchase the highest quality ornamental plants for parks and gardens – in a full selection: from perennials to ready-made trees.
Due to the growing interest in ready-made, lush greenery, we have supplemented our offer with really large avenue trees. We are successfully developing this direction in our branch in Olszany, near Grójec. There, we test, observe and produce dozens of new species and varieties of trees, which go to gardens and parks in Poland and ten other countries every year.
there is such a place...
a few-minute journey through the history of the Grąbczewski family
an unprecedented selection
of plants
We produce the highest quality ornamental plants. At our headquarters in Runów, we have a unique selection – from perennials to large, mature trees. Every year we introduce new species and varieties, tested in our climate, in order to provide every, even the most complex garden or park design with plants in one place. We want our plants to give immediate results immediately after planting. We try to produce larger, more well-formed and more attractive plants.
We supply the most demanding private investors, developers, construction companies and local governments. Every day we cooperate with leading architects, landscape architects and gardening companies.
We don't stop at selling just plants. We solve the issue of greenery comprehensively: at the clients' request, we design, we help in the selection of species taking into account the specificity of the project and budget requirements, we organize supplies of specialized equipment, planting and care.
In addition to living products, we also offer other sought-after accessories: underground tree anchoring systems, solid and elegant decorative flower pots made of steel and plastic.
Since the pandemic, we have also been developing our newest brand: Greenhouses from Runów: solid and beautiful greenhouses and garden pavilions, allowing you to enjoy the garden all year round and being a source of fresh and healthy vegetables, herbs and fruits.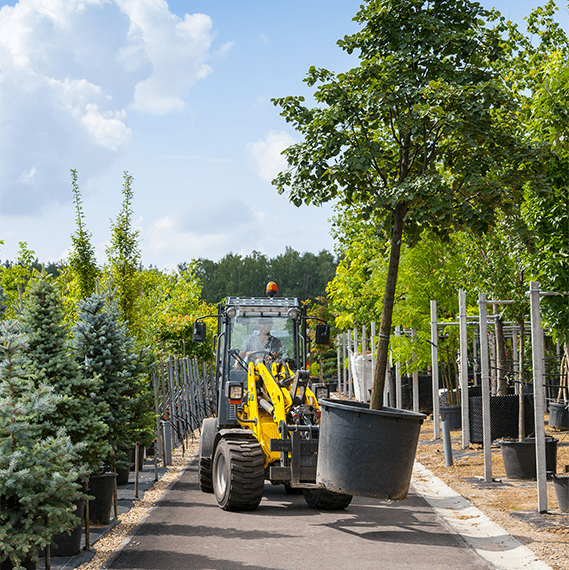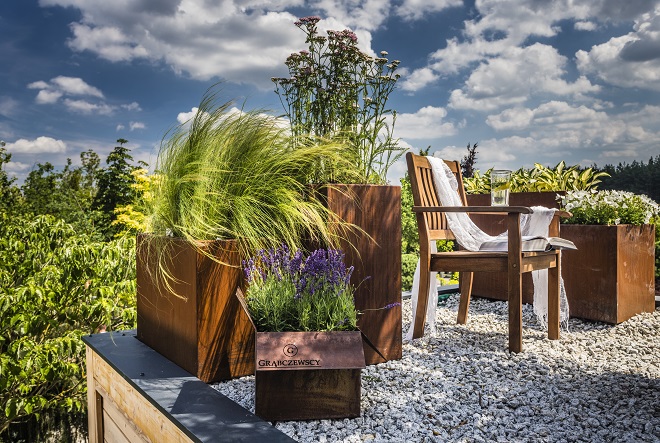 We have planted millions of trees and bushes. Every year we plant and help others plant thousands more plants. It is difficult to count the amounts of oxygen produced and carbon dioxide absorbed by our products.
We help other organizations improve the world by providing young plants, along with professional knowledge and advice on how to handle them: design, planning, planting and care. We want them to have a lasting effect that changes the environment in which we live for decades and generations to come.
We find, test and introduce into the environment dozens of species and varieties that tolerate the new climate better and require less chemical treatments.
We use less and less artificial fertilizers, including fertilizers that leave microplastics in the environment. We are increasingly replacing traditional chemicals with biological preparations, natural fertilizers and stimulants that strengthen our plants. We are moving away from peat substrates in favor of renewable and recycled ingredients.
We tolerate differences. We employ various people: from different parts of the world, cultures and religions. We try to benefit from diversity. The most important criteria for professional development are qualifications, commitment and willingness to improve.
Biodiversity is equally important to us; the set of species and varieties we produce is based on their values and utility benefits for both their owners and the ecosystems they create. We do not promote species considered invasive, too susceptible to diseases and pests, or not resistant to droughts and extreme climatic phenomena. We make final decisions on this subject based on our knowledge, experience, subjective feelings and emotions, and humility towards nature. However, common sense seems to us to be the most important.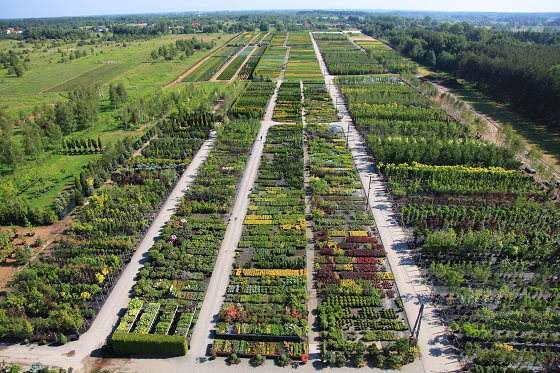 discover our offer